In order to give myself to the ministry in the house of prayer, I am largely relying on the generosity of the body of Christ for prayer and finances.
I would love to have you as part of story as part of my ministry team! Would you join my family and I and the ministry of the House of Prayer as a prayer or financial partner? I'd love to have a conversation with you!
jcheinrichs@gmail.com


Already decided? Here's how to partner financially:

One time donations are welcome and a huge blessing, however, monthly donations help us keep a regular family budget. We are able to offer tax deductible receipts for donations to our ministry in the House of Prayer.

We are currently in need of monthly partners. If you could sow $10, $20, $50 monthly or whatever excites your heart, we'd love to have you join our story and our ministry team! If you believe this is good soil, I encourage you to ask the Lord on how you can sow into the House of Prayer ministry that we are giving ourselves to.


Contact me with any questions you might have at johan.heinrichs@sanctuaryhop.com. I'd love to hear from you!
For a quick secure donation, click HERE and go to Canada helps. Select "50006 Worship and Prayer (Johan H)" in the drop down menu (shown below)..
Partner with the Heinrichs family!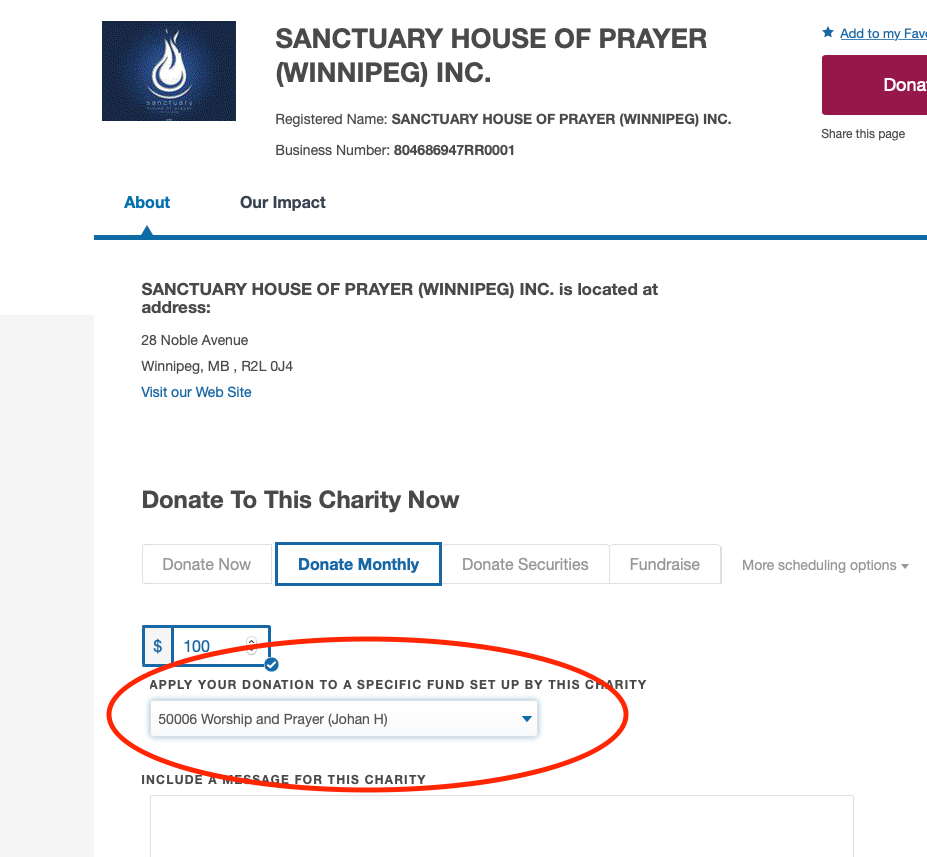 You can also write cheques made out to:
Sanctuary House of Prayer
with "50006" in the memo line.

Send cheques to:
Johan Heinrichs
39 St. Moritz Rd.
Winnipeg, MB
R2G 2V5
If you would like to give directly and NOT receive a tax receipt for your donation. I'm happy to accept emoney transfer to johan.heinrichs@sanctuaryhop.com or with PayPal below.